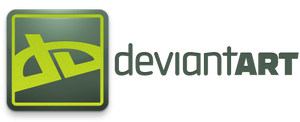 deviantArt
(official typeset as
deviantART
; commonly abbreviated as
dA
) is an online community showcasing various forms of user-made artwork. As of August 2010, the site consists of over 14.5 million members, and over 100 million submissions, and receives around 140,000 submissions per day. It is a site used by
Lord Akiyama
to post art related to
Total Drama Academy
.
deviantArt was originally launched on August 7, 2000 by Scott Jarkoff, Matt Stephens, and Angelo Sotira, as part of a larger network of music-related websites called the Dmusic Network. The site flourished largely because of its unique offering and the contributions of its core member base and a team of volunteers after its launch, but was officially incorporated in 2001 about eight months after launch.
deviantArt was loosely inspired by projects like Winamp facelift, customize.org, deskmod.com, screenphuck.com, and skinz.org, all application skin-based websites. Sotira entrusted all public aspects of the project to Scott Jarkoff as an engineer and visionary to launch the early program. All three co-founders shared backgrounds in the application skinning community, but it was Matt Stephens whose major contribution to deviantArt was the suggestion to take the concept further than skinning and more toward an "art community". Many of the individuals involved with the initial development and promotion of deviantArt still hold positions with the project, from administrators to volunteers serving as gallery directors and Message Network Administration. Angelo Sotira currently serves as the chief executive officer of deviantArt Inc.
Total Drama
Edit
As of June 9, 2012, a search of "Total Drama" on deviantArt will yield a result of approximately 68,971 pieces of artwork related to the Total Drama franchise.
1,015 under Traditional Art
118 under Designs & Interfaces
16,034 under Cartoons & Comics
1,215 under Manga & Anime
16 under Game Developmental Art
92 under Resources & Stock Images
28 under Community Projects
2,654 under deviantART Related
1,352 under Journals
External links
Edit